Sheila braves the shave to raise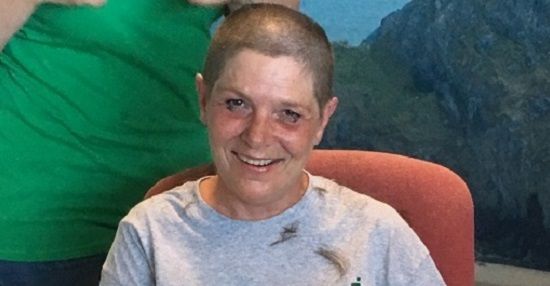 A brave member of our Customer Service team has raised £2,000 for Macmillan Cancer Support after agreeing to have her head shaved for the charity.
Sheila Pryce-Shepherd has worked for Admiral for more than a decade and decided to take part in Macmillan's Brave the Shave campaign after hearing a radio advert for the event.
Sheila (pictured below before having her head shaved) works in our Swansea office and said: "When the hair was coming off I kept the total being raised in my mind .... I thought about the good it would do.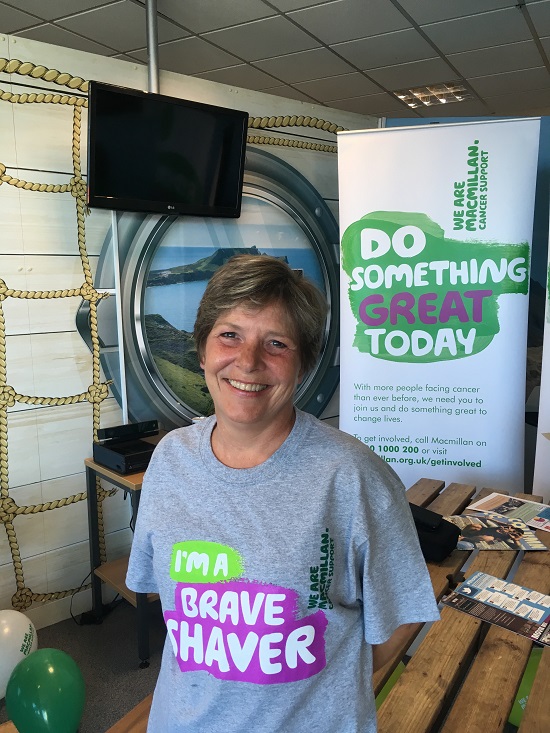 "Even though I was daunted about being "the centre of attention" in honesty, to have a number of people there, cheering me on and making me laugh was brilliant – it really raised my spirit.
"After the hair came off I felt relieved it was all over and happy to have raised the funds."
Mike Houghton, Macmillan's Fundraising Manager for Swansea, was present to watch Sheila wave goodbye to her hair and said: "Sheila has done a huge thing to raise much needed funds and show solidarity for people affected by cancer."
"So far she has raised £2,000 which is going to help so many local people with the toughest fight of their life. I just want to say a huge thank you to Sheila and her colleagues at Admiral for such an amazing event and for helping local people with cancer."