Could you be a future star of Admiral Claims Service? Join us in Swansea!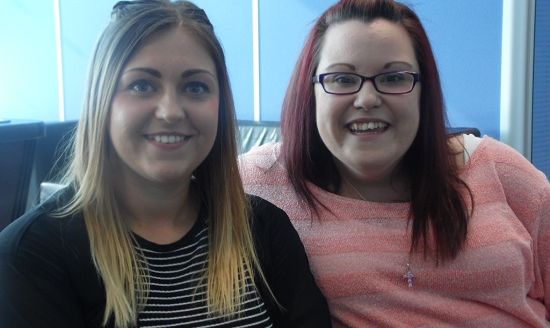 We are looking for friendly and sympathetic staff to join the Admiral family in our fast-growing office close to Swansea city centre.
As a Claims Service handler you will be the first point of contact for our customers in need.
Amy Carter and Kayleigh Williams (pictured above) were recently promoted to senior positions in the department and now help to develop and recognise the talents of their teams.
Amy joined us three years ago after graduating with a degree in English and Media from Swansea University.
She said: "I applied, got the job and initially thought it would be a pit stop for me but I loved it so much I never left.
"The culure is brilliant, it's really good fun and you don't feel like you're coming to work, it really keeps you engaged."
Kayleigh has worked for Admiral for five years and added: "From the moment you walk in the door everyone is really friendly.
"The training sessions were a lot of fun, once you get out on the floor the teams are really helpful and they take you under their wing straight away.
"They can't do enough to help."
We are now hiring for Claims Service positions in Swansea.
Click here for our latest vacancies