Inside the mind of Henry Engelhardt, CEO of the Admiral Group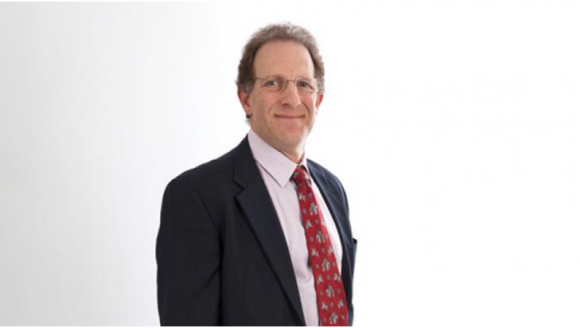 Double Insurance Times Awards 2013 winner Henry Engelhardt is not your average insurance boss. He not only thinks about the industry differently, he reckons he knows how to crack the US market where others have failed
Republished under copyright with the kind permission of www.insurancetimes.co.uk.
Written by Saxon East
You can count on the fingers of one hand the number of people who deserve their place in the modern British insurance hall of fame. The father of broking consolidation, Towergate's Peter Cullum, deserves a spot. Direct Line and Esure creator Peter Wood, a trailblazer who encouraged customers to buy insurance direct instead of using their broker, also earns his place.
Here today for Insurance Times's interview is another insurance luminary – Admiral founder Henry Engelhardt. An entrepreneurial buccaneer who has ridden the great wave of the internet over the past 20 years, Engelhardt has taken the pain out of a classic grudge purchase by allowing millions of UK customers to buy insurance cheaply and instantly online.
Yet he faces perhaps his greatest challenge to date: replicating Admiral's UK success across Europe and America. The US is a graveyard of the greatest for British insurers. Some of the UK's most successful companies have failed to crack America. Even the gigantic Aviva left, tail between its legs, a year ago after selling its life business cheaply.
So what makes Engelhardt believe he can crack these tough markets? "Because the internet is an irresistible force," he enthuses. "The 23-year-olds in Rome, Austin and Toulouse are using the internet for virtually everything they're doing and they will use the internet to buy their car insurance. They are all agent-delivered markets. We are sitting on what I believe to be an obvious distribution switch."
Standing out from the crowd
Despite amassing a personal fortune estimated at more than £500m, there is no grandeur to Engelhardt. For the interview at Admiral's Cardiff headquarters, his appearance is avuncular, and he's dressed casually in sleeveless jumper and open-collar shirt. With his wiry hair, square jaw, eyes peering out through glasses perched forward on nose, and broad Chicago accent rich with elongated vowels, the 56-year-old is a quirky standout among his FTSE 100 chief executive peers.
But his analysis is razor sharp and his chat is peppered with pithy insights. For example, asked about the industry being hit by tougher regulation, he says: "There's an old joke: two guys go up in the woods camping. They're setting up tent and one guy says: 'Joe, what would you do if a bear came out of the woods and ran after us?' Joe says: 'I'd run like crazy'. The first guy says: 'But Joe, there's no way you could outrun a bear'." Engelhardt pauses for a moment, before finishing off in exclamation: "But Joe says: 'I don't have to outrun the bear, I just have to outrun you'."
Profits, not turnover, the goal Stories like these are no surprise coming from a man who described Admiral's latest results as a "baked potato"; solid comfort food, but not much else. Profits were up 7% to £370.2m last year, propped up by a decision to dip into £94.2m of UK motor reserves built up in previous years. But analysts are concerned Admiral's sales are going south. Revenue fell for the first time in 20 years, driven by a 12.3% decline in UK motor sales to £1.7bn.
Baseball-loving Engelhardt bats away this theory of decline. "It doesn't make sense for us to push the accelerator into a market that has declining margins. We are not about market share. Market share is a by-product. Number of customers is a by-product. Premium is a by-product. Profits," Engelhardt says, stressing the word. "That is the goal."
Contrary to the naysayers, Engelhardt believes there is still room to grow in the UK. "Remember, RBS at its peak, including the Tesco account, had more than 30% market share. Direct Line, Tesco, Churchill and the other UKI [RBS Insurance's other brands] businesses – they were certainly 30%. And we are sitting here at 11%."
And what about the threat to ancillary income from a regulatory clampdown? "It must sound strange, but if the regulator came out this morning and said get rid of all ancillary income, we would be the happiest guys in town," Engelhardt says.
"There are others who are more aggressive and make more income. Our fundamental advantage is our combined ratio, which is 10 to 20 points better than the market. Maybe even 25. If you get rid of ancillaries, the market is in trouble because the market's combined ratio is about 105. It means [insurers] have to raise rates."
Admiral's 20-point combined operating ratio advantage over rivals is helped by its cost-effective Welsh location. The FTSE 100 insurer will remain in Cardiff and moves to impressive new offices in October. Customers can expect to continue receiving Admiral's buoyant Welsh customer service for many years to come. With help from partner and UK boss David Stevens, Engelhardt has done well to build a strong company culture.
Head-hunted by Lloyd's
Engelhardt was a media graduate of the University of Michigan. He followed his French girlfriend, Diane Briere de l'Isle, now his wife and an international lawyer, to Europe, where he completed an MBA at business school Insead.
He worked in financial services direct marketing for six years in Chicago before joining Churchill, where he tackled direct insurance as marketing and sales manager.
After being head-hunted by a Lloyd's managing agency in 1991, he launched Admiral to target younger drivers in January 1993. In 1999 he was part of a management buy-out and five years later he listed the business, generating a £60m bonanza for its 1,400 staff.
Today, Admiral is the UK's number one private motor insurer by premium. The group has a range of brands across domestic and international markets, and also owns Confused.com, one of the big four price comparison sites.
The company has been in The Sunday Times Top 100 Best Companies to Work For listing every year since its inception.
Engelhardt's achievements have also been recognised by his peers. He scooped Industry Achiever of the Year and Direct Insurer of the Year at the 2013 Insurance Times Awards. "A nice brace," the father-of-four says, flashing a quick smile. "A good strong culture is not one item. It's not about taking everyone skiing for a week and everyone says 'what a great culture'. It's a lot of people doing a lot of different things to ensure there is good communication, people are treated with respect and fairly, that the rewards are appropriate and we help inspire people."
A strong culture enabled the business to recover from a major setback two-and-half years ago. Admiral stock had appeared to be 'defying gravity', as one analyst put it, as bodily injury claims plagued rivals.
Then, in November 2011, Admiral revealed it had suffered a 'larger than normal' increase in major personal injury claims. The share price dived 26% in a day. "We were growing incredibly fast. And the claims department went from literally 1,000 people to 2,000 people in the space of two years. And the experience levels were just down; we were spreading our experience more thinly through the department. And so we were not really worried about the fundamentals because we knew about the price hikes we had been putting in across 2009 and 2011," Engelhardt says.
"To be fair, it focused us. When you come out with a statement like that and see your share price carved, it focuses your attention. If there was any complacency seeping into the organisation that took it right out."
Conquering the US
But enough of the past. What excites Engelhardt is the future, and that brings us back to his international ambitions. He believes he can take America state by state, or even city by city, advertising on a local basis. He also points out the limited liability on losses. Admiral's biggest claim in the US is $330,000, compared to the £10m-plus payouts it could face back home.
"It's not just the US, but Italy, Spain and France. They're all very exciting markets. Comparenow.com, which is our price comparison business just recently launched in the US, started advertising for real in January this year. That is hugely exciting," he says.
The global ambitions are a work in progress. Admiral lost £22.1m on international car insurance last year. Engelhardt, however, is playing the long game. "It's not going to be a stunning number in the next year or two, but if we fast-forward eight or 10 years, I think there'll be big stories."
Whether Engelhardt conquers the US and Europe remains to be seen. Others have tried and failed. But one thing is for sure: few people can match his drive, ability and imagination. Born in America, thriving in Wales, he is every inch an oddity touched by genius. Baked potatoes seem such plain food for someone so extraordinary. But the world as his oyster? He certainly still has the appetite.