Gladiator staff member Steven Taylor runs 5 marathons in 5 days!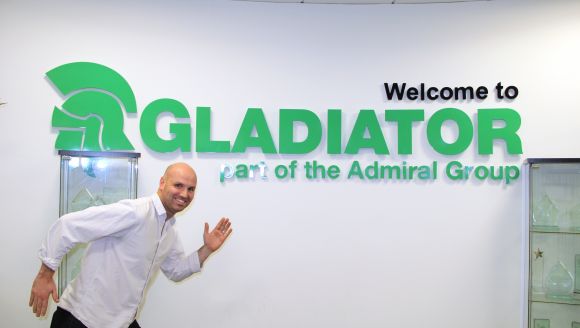 Steve Taylor had never run before joining Gladiator Van Insurance in December 2011, but within his first two years there he raised £1000 for SANDS (Stillbirth and Neonatal Death Charity) running a 10k and also broke his personal best speed at the Newport Half Marathon.
He went on to do three half marathons and set himself three new goals for 2016: to run a marathon in under four hours, to run a half marathon in an hour and 40 minutes, and to run a 10k in fewer than 40 minutes.
Steve ran the London Marathon for Admiral and the Millennium Centre last year and ended up smashing his first goal for 2016 by finishing in 3 hours and 49 minutes!
While Steve was training for this, he used an app called Strava to track his progress. He started following Jason Romero, who was running almost two marathons a day to get from LA to NYC and to top it all off, this man was blind! Steve was inspired by this story and wanted to do his own running journey here in Wales.
Steve decided to run all the way from his home in Swansea to Snowdon – a distance of five marathons. He wanted to do this over 5 days and so the idea to do 5 marathons in 5 days was born!
In June he ran the Swansea Half Marathon and hit his second goal for 2016 by completing it in 1 hour and 39 minutes. In July Steve booked the time off for his trip and started training in earnest. He ran 475 miles throughout August and September fitting all his training around his work shifts. At this time Steve also started fundraising and raised £3000 for hospitals across South Wales.
On Wednesday 5th October Steve set off on his momentous journey to Snowdon.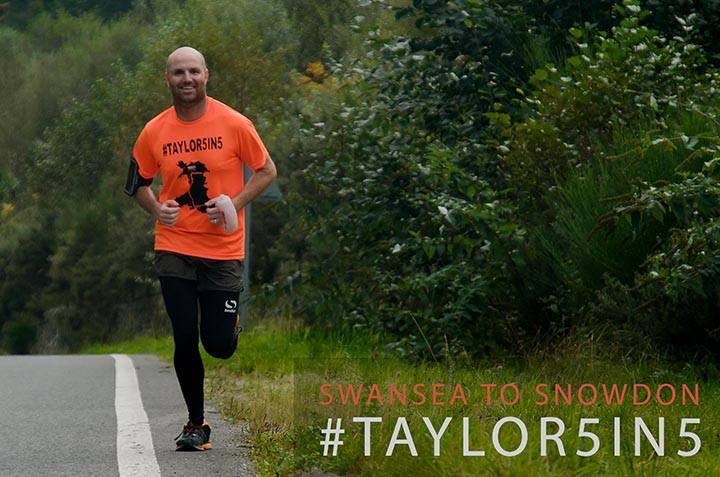 He ran through Swansea feeling both excited and apprehensive at the journey ahead. His wife met him when he arrived at Ammanford 15 miles later. He was soon off again, running towards Llandeilo and finishing at a little village called Halfway, where he'd left his car the night before. He drove it to his hotel in Lampeter, where he was rudely awoken by a fire alarm at 2am the next morning!
On the second day Steve drove back to Halfway to drop his car and continue from where he'd left off. He then ran to Lampeter where his dad met him and then on to Llanryhstud where they both stayed in a lovely holiday park. Again they were woken by a fire alarm!
Friday was hump day and Steve was feeling pumped as he'd already run 63 miles in two days – the furthest he'd ever run. He now followed the coastal road from Llanrystud up to Aberystwyth and then on to Machynlleth, where his wife and kids where waiting for him. He was now over halfway through his challenge and feeling great.
When he arrived at the bottom of Snowdon the next day, he reunited with his family in a lovely farmhouse. It was like a mini holiday for everyone! At this point Steve had already finished 5 marathons in four days, but he wanted to run up and over Snowdon to make it 5 ½ in 5 days.
The following morning he set off up Snowdon and reached the summit in just over an hour. He ran straight back down to meet his family in the car. They drove home to Swansea after stopping for lunch in a pub, where Steve was able to have a well-deserved shower.
Steve has since joined the Swansea Harriers and on the first day of training with them he beat his final goal for 2016 by running 10k in 38 minutes! He will continue training with them as well as running half marathons in Swansea, Cardiff and Newport in 2017. He has also booked in to do 3 marathons in 3 days across Pen-y-fan in the Brecon Beacons and is hoping to use his shares towards a trip to Iceland to run the Reykjavik Marathon.