Graduate Programme Manager Jane Wynn-Jones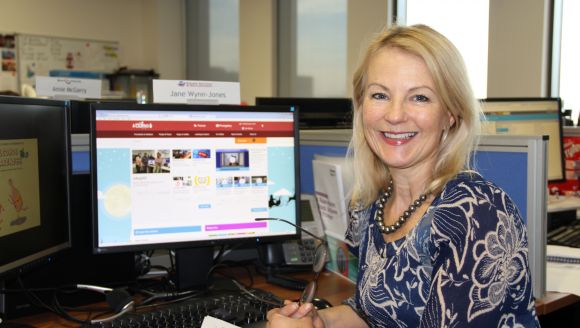 Check out this interview with our graduate programme manager Jane Wynn-Jones for Bright Networks as published on their website.
Why did you choose to work at Admiral?
I joined Admiral before we launched the company. I was attracted by the challenge of joining a dynamic and talented team with ambitious plans. It was very scary in the early days but challenging, fun and rewarding.
What surprised you about your role or the firm, since joining Admiral?
I'm surprised that I'm still here – 25 years later! However I've undertaken numerous roles during my time at Admiral: Sales Manager, Head of HR, MD of the Admiral brand as well as taking a six year career break and returning part-time in 2011. I think the most surprising aspect of the business is its phenomenal growth in 25 years. Back in 1993 we had one office, one main product, zero customers and 57 members of staff. We now have 8,000 employees, several products and a presence in 7 countries!
How would you describe the culture and working environment?
We've received several awards recognising our superb culture and working environment. I guess it can be summed up with our Pillars: Fun, Equality, Reward & Recognition and Communication. We want people to enjoy coming to work because we know that people who enjoy what they do, do it better. We invest a lot of time and energy communicating with our staff, supporting them in their career development and ensuring they have fun along the way.
Tell us about your average day at Admiral?
One of the reasons I still love working here is that I don't have an average day!
What has been your main highlight whilst working at Admiral?
There have been several highlights in my career at Admiral: our first sale, the company's floatation on the Stock Exchange, being present at our first awards ceremony for Best Place to Work...... to name but a few!
The insurance industry is thought of as very white, middle-class, male dominated sector – what would you say (if anything) to challenge this?
I can understand why the insurance industry is traditionally thought of as very white, middle-class and male dominated. At Admiral we welcome diversity. We have several women in senior roles and on our Board of Directors. We look for the best person for the job and, where possible, we aim to accommodate part-time hours or flexible working arrangements.
Why do you feel that insurance firms generally fail to promote and retain women to senior positions and how is Admiral different?
At Admiral we recognise that combining work and family life can present challenges to all of us at different stages of our lives. We aim to support our staff and help them balance their work and family commitments. We don't treat men and women any differently. We offer flexible working to both men and women.
In order to ensure favouritism does not creep in to the work place we have an Internal Recruitment Committee. Anybody being promoted to a management position must be interviewed by an independent panel of managers to assess suitability for the role and ensure objectivity and fairness.
Equality, communication and fun are integral to our culture. We encourage people to challenge and question the status quo. Maintaining the 'old boy' network would be impossible to sustain in this environment!
What are some of the successful programmes and initiatives that Admiral is using to attract and retain top female talent?
We don't treat men or women any differently. We don't have any programmes or initiatives aimed specifically at women. Maybe some of the work we do with the Universities connects us to people who may not have considered applying to 'an insurance company'. We engage with Universities, attend career fairs, sponsor awards, support programmes aimed at getting students 'work ready', partner in mentoring programmes and promote our highly regarded Internship Programmes to undergraduates.
What would you say to any female gradates unsure if the insurance industry is right for them?
I'd advise female and male graduates to put aside any preconceived ideas about the insurance industry and look into the opportunities presented by individual companies. Admiral does not market itself as an insurance company to the graduate market. We see ourselves as an international financial services company offering opportunities to men and women alike in a variety of areas: from Accounting and Auditing to Marketing, HR and global business development.
What piece of advice/top tips would you give to female graduates looking to secure a graduate career with Admiral?
I would give the same advice to men and women alike. Research the company; make sure the organisation, its culture, opportunities and locations are for you. We look for talented, bright and enthusiastic people who want to work for us. Competition for graduate places is competitive so ensure you stand out - from your CV to the final interview!