Congratulations Spain! Admiral Seguros and Rastreator celebrate their Great Places to work Awards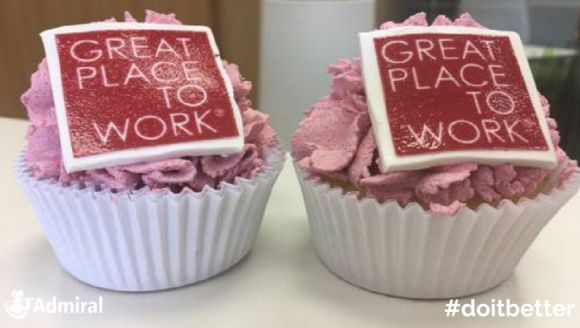 We are very proud of our operations in Spain, Admiral Seguros and Rastreator, who both made the list in the Great Place to Work Best Workplaces (Spain) competition. The award ceremony took place on Thursday 30th March in a prestigious gala in Madrid. Admiral Seguros came 6th in their category of 250-500 employees and Rastreator came 7th in their category of 50-1000 employees.
Maria Victoria Barber from Admiral Seguros, said "We're happy to announce that for the eighth consecutive year we are on the list! This year we´ve reached sixth position in the ranking, improving over last year. Also we came second position in an additional contest called "We love our work".
Twelve people from our organisation travelled from Seville to Madrid to attend the ceremony, including Seguros CEO Sarah Harris and Isabel Arribas our People Services, Culture & Comms MD. We all shared great moments and have a lot of fun in this endearing adventure!"
Nicoletta De Luca from Rastreator, said "We are delighted to share with you that Rastreator reached the 7th position in GPTW award. We are also very proud and glad to have won the contest of Best Video " The Company of the Future", produced internally by all the employees! Ole' Rastreator!!!"
The Great Place to Work competition has two stages – a staff survey and an in depth review of the organisation's culture. To be placed in the Top 10 is an amazing achievement and we are delighted for everyone at Admiral Seguros and Rastreator.
Earlier in the month, ConTe (our direct insurer in Italy) came 2nd in the Great Place to Work Best Workplaces (Italy) for the second year running. Well done to everyone in ConTe!
Click here if you would like to find out more about our international operations.