Welcome to our 2017 summer interns!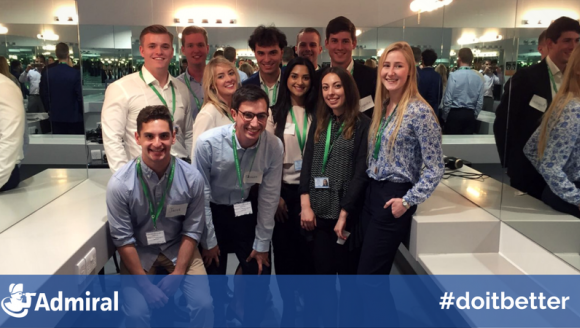 Ten undergraduate interns joined us at the beginning of June to take part in our annual undergraduate summer internship.
They have joined us from nine different universities and represent seven different nationalities. It's great to have such a diverse range of individuals, who will each bring their own unique personality and a fresh set of eyes to their departments.
Our interns will be here for 12 weeks and during this time will take on a real business project to give them a flavour of what it's like to work for a FTSE 100 company in a range of departments, including Marketing, People Services (HR), Communications, New Products, the Car Access Team, Price Comparison, New Business, Loans and Confused.com.
We started with a 1 week induction to give them the background knowledge of our company and operations as well as some key training sessions to help equip them with the skills they will need on their projects. We also made time for teambuilding activities and took them on a treasure hunt around Cardiff to help familiarise them with the city. A great time was had by all!
They have now embarked on their projects, which is going well so far and we have already received some great feedback from departments on their great work ethic and commitment to their projects, which is great to hear.
Throughout their time here we will continue to touch base with further training sessions scheduled in as well as further opportunities for socializing and teambuilding. We hope our interns have a great summer with us!
Watch our quick video below to find out more about how our undergraduate summer internship works: