Meditation, Mindfulness and Relaxation at Admiral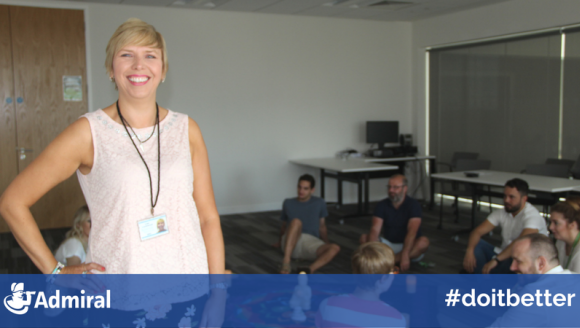 When it comes to staff benefits and perks we have everything you'd expect from a large FTSE 100 company, like a contributory pension scheme, free shares, dental care and so on. But our commitment to providing staff with the services and support they need to ensure that they are happy and healthy in their working lives ensures we are offering more than the basics. We hope this has contributed to the fact that we've made the Sunday Times Best Companies to work for list for the 17th year in a row.
Our dedicated health and wellbeing programme called 'Ministry of Health' (MOH), run voluntarily by several staff members, offers staff a wide array of initiatives and services. As well as providing daily fresh fruit, local gym passes and head massages, we are now offering drop-in, drop-out meditation sessions every Wednesday, which aims to boost staff health, happiness and social lives.
Thanks to the great efforts of our MOH team, we won Gold in the Corporate Health Standard, which is run by the Welsh Government, in February this year.
As with anything at Admiral, staff benefits are an open conversation and we're always eager for feedback and suggestions for unique ways to improve the health and happiness of our staff. After all, people who enjoy what they do, do it better.