The people behind the promotions – Josh, New Business Sales Senior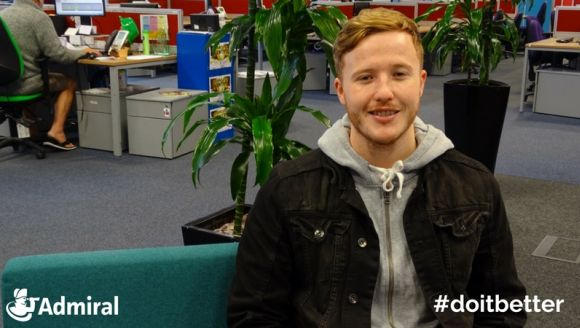 ''You need to be driven to be in Sales, there's lots of incentives to be earned, so this type of role was great for me because I am really money motivated. I would say it's important to have confidence and be a real people person too.''
Josh joined Admiral as a New Business Executive straight after college and was eager to progress. Josh had his sights on Sales Senior...
''A job went live for a Senior role a while ago so I thought I would give it a shot. Unfortunately, I didn't get it on that occasion. I received a lot of feedback and advice, I took this on board, I worked with other departments, helped with training and really concentrated on my own self development. A few months later, they were looking to fill another Senior position, this time I got it!
''I've been in the role just over one month now and I love it. It's a huge change from being a Sales Executive, but I'm really enjoying the extra responsibility. Now, I look at Admiral as a business from a new perspective, you really have to see the bigger picture to do your role well. One of the main challenges is time management and ensuring all the tasks are dealt with.
''My favourite part of the role so far is the satisfaction I get from helping others and seeing them improve. I know it's going to be a tough year ahead but I'm really looking forward to further career progression with Admiral.''