How Lia Created her dream job that didn't exist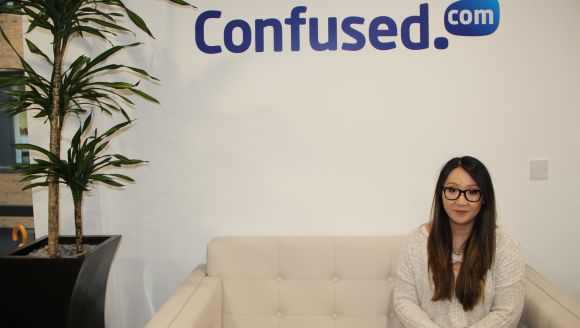 Having previously worked at SEO agencies in Bristol for many years Lia was ready for a change and to work in-house. Lia joined Confused.com's SEO team 3 years ago and has already made her mark and has recently been promoted to Social Media Manager.
After 6 months of joining the SEO team at Confused.com, Lia's skills and experiences were noticed and she was offered an opportunity to join the Content team updating and clearing out the existing content. Here, she also rewrote and updated articles to upload onto the content management system.
After 3 months of the secondment, there were internal changes that saw the SEO, Social and Content teams merge as one. Lia therefore stayed within this larger team for a further 4 months before realising her expertise were more within the social arena and so she moved into this area. Here, Lia's role involved looking after the social media strategy, video and recording for all of Confused.com's social media campaigns.
''My manager has been so great at spotting my strengths and encouraging me. With the social channels growing and proving their worth for us, I have recently been promoted to Social Media Manager, a brand new role that has never existed in Confused.com before. The channel is now taken much more seriously due to the success we've seen.
''In my new role I continue to look after the paid and organic side of things and the objectives of social to expand the channel even further. It helps that there is a lot of cross team collaboration with Content and SEO.
''The role is challenging but has been very rewarding seeing how far it has come already.''
''Confused.com is a really great place to work and is worlds apart from anywhere else I've ever worked before. The culture is amazing and the people are friendly and all have the same goals, so everyone helps each other to achieve them.
''I used to dread going to work but have never had that feeling in the whole 3 years that I've worked at Confused.com.
''Changes are embraced and taken on board and you are involved in decisions and everyone is approachable. Management are great at spotting talent and encouraging it.''
Take a look at opportunities at Confused and Admiral here.