Say hello to our summer interns 2018!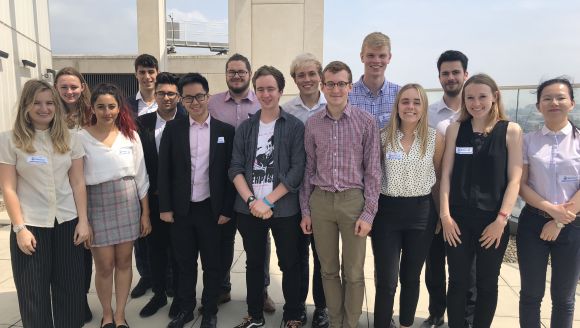 Every year we run an undergraduate summer internship and this year's interns started with us a few weeks ago. We did a few things a little differently this year – firstly, for the first time ever, we have some analyst/data interns with us, who will be focusing on analytical areas during their summer placements, and secondly, we held a combined induction week with our BDE (Business Development Executive) interns, who are on a slightly more strategic programme.
The induction week took place at our international HQ in Cardiff city centre and was filled with fun and helpful activities to help the interns settle into Admiral and develop some core skills to help them on their placements.
You can read all about how their induction week went below:
Day One – Getting to know each other & Admiral
Coming straight from university into the HQ of a FTSE 100 company can be a little bit nerve-wracking, but luckily, we'd already been put in touch with each other online and some of us even met up the evening before. "I was a little nervous, but the Facebook & WhatsApp groups made everything so much easier" (Zoe, History student at Warwick University).
The first day was used as an opportunity for everybody to get to know each other and Admiral. It started with introductions, which were "short and sweet" and "made it easier as it meant we weren't too stressed about speaking to the group" (Zoe). We got a tour of the 11-story building, including the roof terrace, alongside introductory talks about Facilities, People Services (PS), and the insurance industry in general. "The talks were really helpful, as it gave us an insight into how Admiral works and gave us a feel for what to expect from the people working here" (Flora, Spanish and Italian student at Cardiff University).
The day ended with a fun general knowledge quiz, which was played in teams, and brought out the competitive streaks in some of us!
Day Two – Training, Listening-in & Solving Crimes
Day Two began with some training sessions centred around Admiral's values and expectations. The training was given by Admiral's in-house training department, the Admiral Academy. "I learned a lot from the trainers; they were personable and really conveyed the spirit of working at Admiral" (Austin, Maths student at the University of Michigan).
Following the morning's training sessions, we listened in with Outbound "which gave us a good insight into different parts of the business" (Adii, Economics & Finance student at Cardiff University).
The afternoon consisted of teambuilding in the form of a mystery murder – a crime had been committed and our teams had to solve it! After two intense and exciting hours, the mystery was solved.
Day Three – Personalities and Presentations
Today kicked off with an Academy session on Myers Briggs, where we got the opportunity to get a deeper insight into our own personalities as well as those of the rest of the team. "The Myers Briggs session was really interesting because it helped me to understand certain aspects of my personality better, and it gave me a better idea of what I need to work on" (Eilidh, English Literature student at Cardiff University).
After lunch, we were split into teams to work on presentations, which were to be delivered to our department managers on Friday. "This was a really good opportunity to dive into the world of car insurance" (Austin).
Day Four – Customer Service, Office Conduct & Choir
After listening in to Customer Service calls, we had a training session on office conduct and perceptions and then came along to the Inspire Choir - the choir takes place every week and is open to all members of staff. It's great for lifting moods and keeping vibes positive and one of the many benefits of working at Admiral.
That afternoon we got to meet our graduate buddies. "Having a grad buddy is really lovely, because they've been in a similar position as you. My buddy, Emily, is a former intern and she's so easy to talk to - she's a great point of contact for me" (Eilidh). The rest of the afternoon was devoted to finishing up our presentations in preparation for the morning.
Day Five – Presenting, Meeting the Departments & Outdoor Fun
Nerves were quite high on the final day of the induction week as we prepared to give our presentations to our new managers. However, there was nothing to worry about as our audience was friendly and supportive – making the experience a lot easier. "Working in teams for this definitely improved my communication skills, and the presentations were great for public speaking" (Austin).
We all received very positive feedback on our presentations and were excited to meet our departments and managers. We got to spend an hour with our new teams to settle in ahead of starting our placements on Monday.
To finish up the busy first week, we all went out for an afternoon of fun! We began with a scavenger hunt around Cardiff, which gave us the chance to discover the city and learn about its history and culture. We then took the Aquabus from Bute Park to Cardiff Bay where we had some celebratory cocktails. By this time, we had all bonded really well so having a wind-down together was the perfect way to end an exciting, challenging and informative first week at Admiral.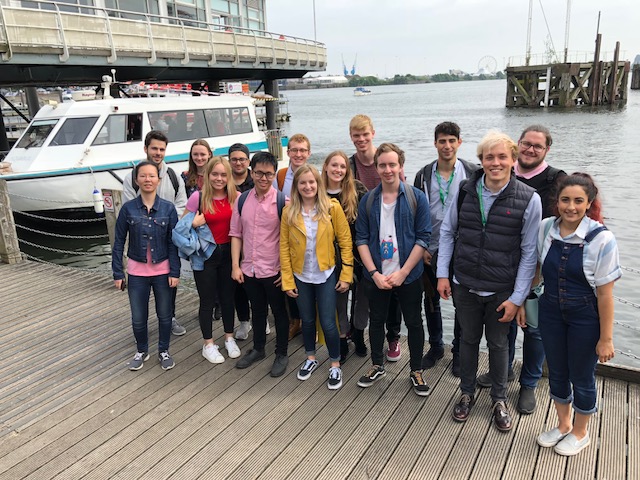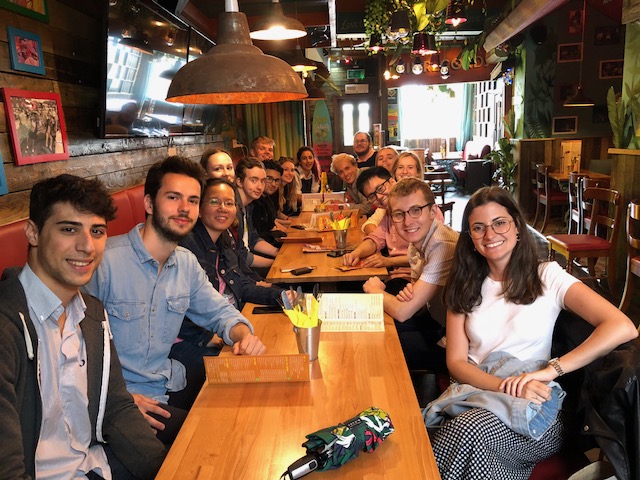 We will be recruiting for next year's summer internship in the new year - you can find out more in our work experience section. Or, if you're due to graduate soon, why not check out our graduate programme?