It's Mother's Day every day for Admiral duo!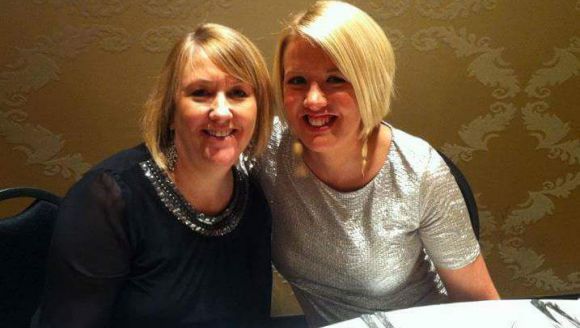 A mother and daughter team who work for our van insurance broker business Gladiator say they haven't had a single argument in 10 years of working together.
Angela Dalton will be among millions of mums across the country being treated by their children this Mother's Day.
And the 49-year-old has spent the last decade working alongside her daughter, Claire, in Gladiator's Swansea office.
Claire said: "I think we're like a little tag team, we're able to support each other in our roles but because we are so close we can also tell each other when we're wrong, which my mum takes a bit better than me!
"People always ask if it is weird working with my mum, but it has become the norm for us now and so far we've not had one argument in the whole 10 years working together, at home is a slightly different story!"
Angela said: "We're able to talk about work outside and we both understand what we're talking about. It's nice as Claire has started her own family and I have been able to adapt my working hours to help her with childcare and as we both work for the same company they are very understanding and accommodating."
Claire added: "Since becoming a mum myself I definitely appreciate all my mum has ever done for me and still does, so hopefully she knows how grateful I am but every Mother's Day we make the effort to do something extra special for her."
Angela said: "My children have always spoilt me on Mother's Day mainly Claire because my son is happy to leave her to it, she's a very good organiser.
"One year they bought me a Louis Vuitton bag which was particularly special!"