Generous Admiral staff raise thousands for Velindre Cancer Centre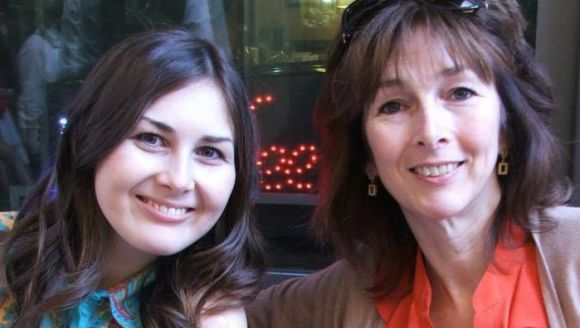 Almost £6,000 has been raised for the Velindre Cancer Centre in Cardiff by Admiral staff through a charity raffle.
Staff from departments across our business in Newport, Swansea and Cardiff took part in the raffle which raised a total of £5,945.
In 2015 Admiral donated £195,942 to local and national charities and provided £947,959 to sponsor events and organisations.
Bodily Injury Correspondent Rachel Crosby (pictured above with her mother) was among the winners in our raffle for Velindre and received a cash prize.
Rachel's mother Kate was treated by Velindre.
She said: "I support Velindre as they treated my lovely mum who suffered with stomach cancer, and continued to support her and us when she became palliative and eventually passed away.
"I feel very strongly about supporting such a wonderful unit, which I am personally attached to."
Adam Stauber also works in our Bodily Injury department and won a cash prize in the raffle.
The Bodily Injury Negotiator has recently bought his first house and said he would use his prize money to pay for furniture.
He said: "It makes me feel even better knowing I have done my part in helping a charity which does such an important job in the local community and helps improve the quality of so many lives."
Thomas James of our New Business department in Swansea was also a winner and said: "Velindre spent about 15 years helping care for my mother, Jackie, who passed two years ago this April.
"I will always try to help them as much as I could as they deserve and need the help.
"It is an amazing place and they make such a difference.
"I did complete the Swansea Bay 10k in September to raise some money for them and will be doing the same again This year.
"The prize money will make such a difference for me and my partner, Natalie, to pay for our wedding.
"To be able to help Velindre and be lucky enough to win help with our wedding is truly incredible."