Admiral staff get into gear for promotional videos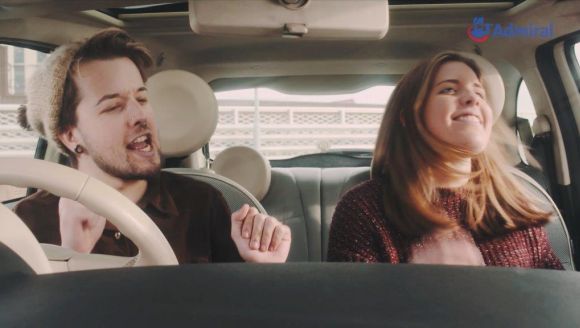 Lights! Camera! Action!
Staff at Admiral have been stepping out from behind their desks to appear in front of the camera and promote our products.
Emily Dunningham (pictured above right), who is currently on our Graduate Programme, starred in an online video to promote our Littlebox technology which collects information about how and when you drive and could help customers get a lower insurance price at renewal.
Emily graduated from Cardiff University with a degree in Business Management and Marketing last summer before joining our Graduate Programme.
She was working on her first placement in our Marketing department when the casting call came to take part in the Littlebox advert which is available to view below:
Emily said: "We spent all morning on the top of a car park dancing in a car!
"It was quite a fun morning and I keep seeing my video all over Facebook.
"Quite a lot of staff members are in the videos and it was quite funny because I shared it on Facebook and my family asked if my agent had called yet."
All staff who took part in the videos were invited to a screening session for the videos.
Emily added: "It was good fun."
Darren Freebury, who works as an administrative assistant in our Document Services department, has also appeared in a promotional video for Admiral's Littlebox product.
Darren has worked for us for almost a decade and said: "I have acted all my life for theatre, film and radio and thought the campaign was a good opportunity to do some acting and represent Admiral.
"It was a lovely day filming and I met some wonderful fellow Admiral staff members and fellow actors. It was an absolute pleasure to be involved in!"
If you would like to join Emily and Darren in our multi-award winning business then why not check out the range of exciting roles we have available in Cardiff, Newport and Swansea.
Click here to see our full list of vacancies.