Admiral Academy develops top talent
At Admiral will believe in bringing out the best in our staff.
That's why we launched our own internal training academy almost a decade ago.
Today Admiral's Academy is celebrating nearly 10 years of developing staff, offering industry recognised qualifications and putting together personalised programmes to allow our workforce to shine.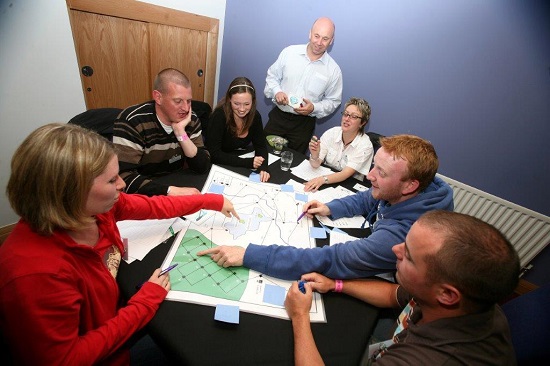 The Academy has grown from just a single trainer and administrator to a staff of 18 including nine trainers, four e-learning developers and five support staff.
What is the Admiral Academy?
The Academy is Admiral's in-house training centre
It is designed to develop talent, introduce new skills and realise the maximum potential of our staff
Bespoke courses specifically tailored to the needs of individuals and managers are also available
Central Quality Team Manager Dave Wynn (pictured top) recently completed an industry recognised qualification delivered by the Admiral Academy and accredited by the Institute of Leadership and Management (ILM).
Dave joined us in 1995 and said he took the ILM course to study his own management style and improve the way he works with his team.
He said: "There are many things I have learned over my years with Admiral through experience. However, I have very few qualifications that relate specifically to leadership. I felt gaining the ILM 5 certificate would add further credibility to my skills as a team manager, which could only improve my résumé."
Admiral Academy Manager Liz James-Mahoney said: "Whatever your role or whatever stage in your career you're at, we have a variety of courses, workshops and plans on offer to help you develop and make your work here more rewarding and enjoyable.
"It is so important to us that the huge amount of talent that we see around the business receives every opportunity to shine and reach their full potential."
We are now recruiting for exciting and rewarding careers in Cardiff, Swansea and Newport.
Click here for our latest vacancies.