EU Referendum: It's a big week for big decisions but what's the biggest decision you've ever had to make?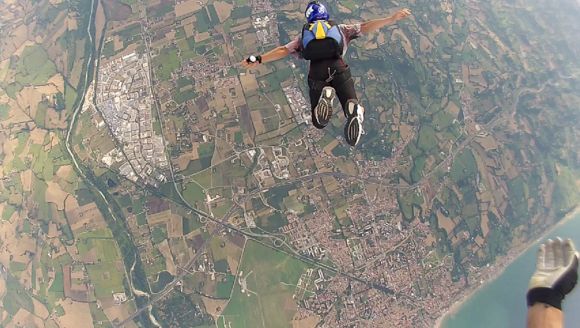 After months of campaigning it's make your mind up time this week as Britain's future in or out of the European Union hangs in the balance.
So, we asked our staff for the biggest decisions they've ever had to make and what they weighed up to make that all important choice.
For Confused.com database developer Tom Morgan (pictured above) a split second decision saved his life when his parachute collapsed during a skydive in Spain.
Tom was 1,000 feet from the ground when the incident happened and said: "I had five seconds to make a decision. I reached for the cutaway handle, started to pull it, and intuition alone told me to stop. I thought I was saving my life, higher forces knew differently."
"Miraculously my parachute re-inflated and I landed three seconds later."
"Later my instructor told me, if I had cutaway, the time taken for the reserve to deploy would have been too late."
Several of our staff have also taken a leap of faith and, after careful consideration, made the big decision to relocate.
Lisa-Marie Selby in our Customer Services department moved from the Rhondda Valleys to Cardiff after almost three years of commuting back and forth and said: "This has helped so much but for a valleys girl to take the step to move to Cardiff on her own was a big and brave one."
Lauren Miller of Admiral Law moved to South Wales after five years in Liverpool and said: "Given that my partner had sacrificed so much to come live with me, it felt right to move back to South Wales and start a fresh."
Chris Smith of Confused.com will be crossing the Atlantic this weekend as he and his wife Kathryn relocate to Richmond in Virginia, USA to work for Compare.com.
Why not take the next big decision of your career and apply for one of our exciting vacancies in Cardiff, Newport and Swansea.
Click here for our latest vacancies.