Admiral share scheme means the world to our staff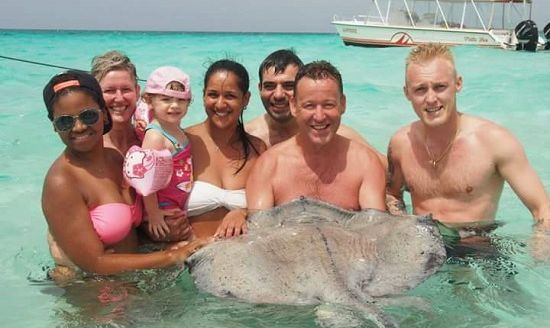 Admiral's unique share scheme has allowed our staff to finance everything from travelling the world to realising childhood dreams.
People Services co-ordinator Sasha Matthews (pictured holding her daughter above) was able to meet her aunt in the Cayman Islands for the first time thanks to funds from the sale of her shares.
She said: "Last year my shares paid for my daughter and I to go to the Cayman Islands to meet my aunt for the very first time, and this year's went on another trip to Thailand."
Sasha's father was adopted at birth and she and her sisters paid for a private investigator to find his family.
They found six brothers and sisters, one of which had moved to the Cayman Islands.
Sasha added: "There is no way I would have been able to afford the flights without my shares."
Central Quality team manager Dave Wynn (pictured below) has worked for Admiral for 21 years and used his share allocation to fulfil his dream of buying a grand concert harp.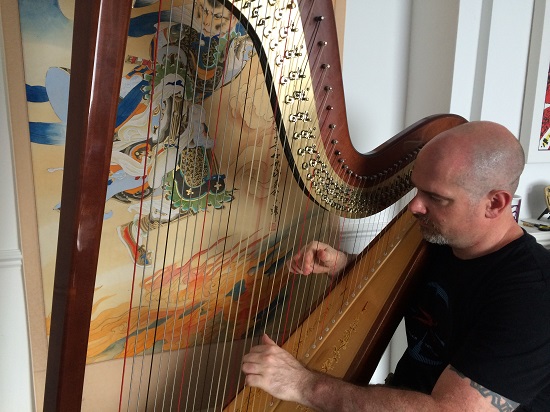 Dave said: "With my shares I was able to achieve a dream I've had since a teenager of buying and learning to play a grand concert harp.
"I have a beautiful harp, called a Venus Penti Grand Concert.
"It's bigger than me! I have been taking lessons for about seven years now, and have achieved Grade 4 practical.
"I'm hoping to do Grade 5 early next year."
Fellow musician John Cox works as a support assistant in our Claims Support department and used his shares to build his own guitar.
John said: "After assembly by myself, and then a full set up by a professional guitar technician, I now have a custom flying V Guitar which sounds better than anything I've played professionally built."
Admiral is now recruiting for a range of rewarding roles across our sites in Swansea and Cardiff.
Why not apply today for the chance to realise your dreams?
Click here for our latest vacancies