Mother Earth Day at Admiral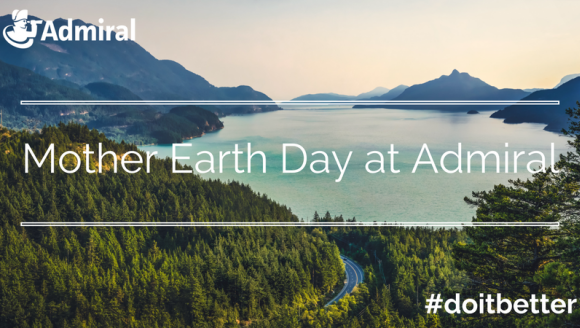 International Mother Earth Day is celebrated on April 22nd to remind us of the importance of protecting our Earth and its ecosystems, as well as to promote harmony with nature. This year's theme is "Environmental & Climate Literacy" to emphasize that education is the foundation of progress.
"Our Environment" is one of our four commitments at Admiral and as part of this we have a Green Team, which aims to educate staff members around the business about both our environmental impact, as well as what each and every one of us can do to help us become "greener".
February was our dedicated Green Month, where our team visited a Biffa site to find out more about what happens to Admiral's recycling. The team also encouraged over 1,500 staff members to sign up to our environmental commitments and organized a visit from Size of Wales, who spoke to our staff members about their projects and the importance of protecting the Amazon rainforest.
Additionally, our HQ canteen in Cardiff has moved away from Styrofoam and now provides biodegradable cardboard takeaway containers instead. We also source our energy from green energy providers and actively monitor key aspects of our performance to ensure we are always reducing the amount of resources we consume.
Today is a great day to remind us all of the importance of these small steps that will help us all do our bit to protect the world we all live in.
If you work at Admiral and have any ideas for our Green Team, please submit these to us on Atlas (our intranet).
If you'd like to join us, why not check out our vacancies here.