The Admiral Payroll team are awarded Gold for Payroll Giving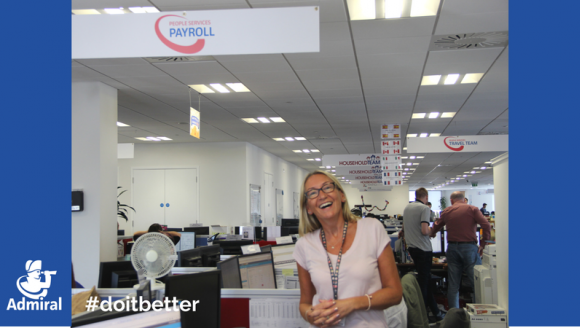 The Institute of Fundraising have awarded Admiral Group the Gold award. This is in celebration of Admiral's decision to foster a culture of philanthropy and commitment to giving in the work place. The IOF has over 575 organisational members who raise more than £9 billion in income for good causes every year, and over 6,000 individual members.
At Admiral, our Payroll team make it easy for employees to make charitable donations via their pay to charities of their choice whilst receiving tax relief.
Michelle, Payroll and Benefits Manager said ''Not only do we administer the HMRC approved schemes, at the request of our employees, we also manage donations to other funds such as the earthquake in Italy last year.''
Through work place giving, Admiral administered a fantastic £53,492.50 last year! In addition to that, over £5,000 was given to the earthquake fund which the business also matched.
Admiral is a business that prides itself on its culture and our employees are at the heart of that. The generous contributions our staff make means together, we are able to give back and make a difference to our chosen charities from all over the world. Thank you to all our staff who take part in the Institute of Giving.
This year is also a very special year as it marks 30 years of Payroll Giving! Royal Mail is honouring this with a special post mark which will appear on millions of items of UK stamped mail nationwide. This special postmark will land of doorsteps between Monday 10th and Saturday 15th July 217.