Marketing away day at the Harry Potter Studios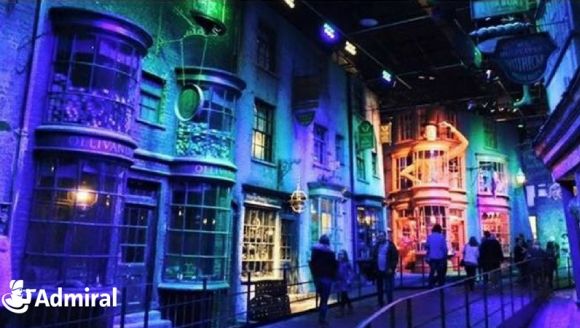 Admiral's four pillars help define our unique workplace culture and have been the basis for some of our greatest achievements, including being on the Sunday Times Best Companies to work for list for the 17th year in a row.
One of our four pillars includes 'fun', Our philosophy is that 'if people like what they do, they do it better' - staff are encouraged whenever and wherever possible to have fun and spend time with colleagues – this makes life more enjoyable and helps get to know each other better with team away days, afternoons out, Christmas and summer parties and regular competitions and ways to get involved as part of our 'Ministry of Fun' offer ways to do this.
Our Marketing team recently went on their annual summer away day to get out of the office, have some fun and bond. This year was a particularly exciting one as the team got to walk in the footsteps of Harry Potter and explore the wonders of the wizarding world in Watford.
The 22 members of marketing made the three hour journey up the Warner Bros studios where the Harry Potter films were made. It was an early start and a long journey but Potter themed games, goodie bags as well as snacks kept us all going.
The team unleashed their inner Harry Potter geek and bonded over the original sets, props and amazing special effects and incredible craftsmanship used to make the films.
A highlight of the tour was the demonstration of how the flying scenes were filmed, where some of the team actually learnt how to fly a broomstick like a member of the cast!
The studio team were particularly enamoured with the Art department, with the incredible to-scale model of Hogwarts which was used to film all the parts of the film, as well as the props and creature effects, learning how the magical creatures were brought to life on screen.
Other highlights were the forbidden forest, Hogwarts Express and platform 9 3/4; the outside area with the Privet Drive set, the purple Knight Bus, the bridge to Hogwarts and Harry's parents' ruined house and Diagon Alley, which was just magical (no pun intended) before toasting success with a Butterbeer in the Backlot.
The team thoroughly enjoyed their day, and spent the trip back watching the films having far more appreciation of all the hard work that went into creating them!