The People behind the promotions: BDE Law Senior, Joel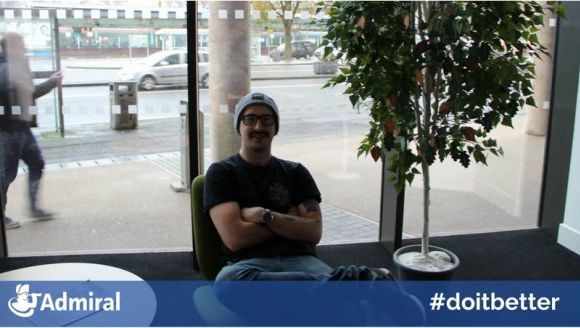 Joel Started in BDE Law as a New Business Handler in March 2015, after a year he became an Advanced Claims Handler and has recently been promoted to Senior.
''I loved my time in the New Business department – its constantly evolving, trialling new exciting initiatives to try and find new and innovative ways of working.
''I've always been interested in progressing my career with the mindset to join management for a long time. I applied for both Advanced Claims Handler and Senior at the same time after 6 months of joining BDE Law. At the time I wasn't quite ready for Senior but secured the role of Advanced Claims Handler.
''Having gained valuable experience as an Advanced Claims Handler, the third time I applied for Senior I was very determined and secured the role. I took on the feedback received from my previous interview and was constantly developing in my role and got involved in different projects. I was involved in a project developing the systems that we use as well as delivering training and mentoring new starters. The project started off just quality checking but turned into a much larger project with me driving it forward. I outlined every process of the department – I had to really keep up to date with everything, what the department does and be meticulous with the detail.
''As a Senior, I'm expected to be Claims Handler as well as a Senior with the management aspect definitely taking up the majority of my day, I then use any spare time I have to review claims. I work well in a busy environment – I love seeing my day and week being full. I also enjoy developing the team and the feeling that I have more gravity to develop handlers and the department.
''Before Admiral, I worked in sales in a different company and didn't like it; no matter how hard I tried I didn't seem to be getting anywhere. There is so much opportunity for progression here and many different avenues to explore; I can either continue to go down the management route, take up further training to specialise in a certain area or become a Case Handler.
To view BDE Law's latest vacancies, visit https://apply.admiraljobs.co.uk/vacancies/.