Admiral boss' gift makes magical Disneyland dream come true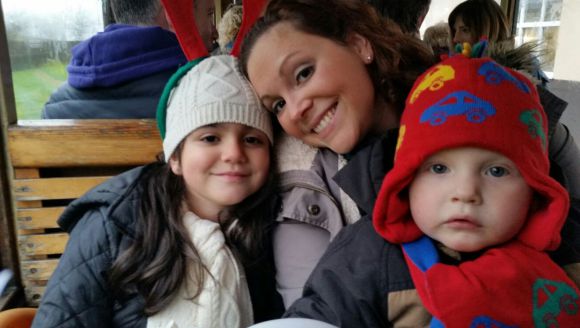 A mum-of-two has thanked the retiring chief executive officer of Admiral for a cash boost which will make her children's dreams come true.
Vicki Baiton works for our law firm BDE in Newport and was hoping to take her son Cooper, 2, and daughter Ruby, 7, to Disneyland Paris at Christmas but wasn't sure if she would be able to afford the trip.
Outgoing Admiral CEO Henry Engelhardt has announced he and his wife Diane will be giving £1,000 to all employees with at least one year's service and £500 to all other staff as a parting gift of thanks.
Vicki said: "Henry and Diane's decision to give everyone a cash gift shows what generous people they are. They have chosen to make a difference in every single employee's life. For the smile they put on my children's faces and the stress they lifted off my shoulders, I will never be able to thank them enough!
"I've been with BDE since January last year, moving from New Business to Negotiations within three months. The company has allowed me to work flexible hours around my children. The company has supported me and my family during a difficult time last year.
"Henry has always taken the time to say hello and have a conversation with me whenever our paths have crossed. I've never worked in such a large company where all staff are supported from the top down. Henry and Diane seem to have taken a parental approach with the company. Everyone is a part of the team and everyone is accountable for making the company bigger and better."