Spotlight on: Telematics app product manager Gary Piazzon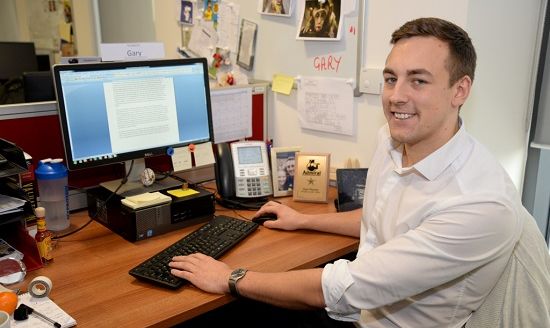 Gary Piazzon joined Admiral six years ago in our Swansea call centre and now works as a Telematics app product manager in our global headquarters in Cardiff.
Since 2010 he has been involved in major projects which have made a real difference to our business including the production of Admiral's 2015 annual report.
We sat down with Gary to get the low down on his career to date:
How has your career progressed with Admiral?
I originally started as a Customer Services executive. Since then I have been a telephone interviewer, recruitment officer, lead recruitment officer, worked within investor relations at Admiral and currently work within our Telematics team.
What has been your greatest career achievement to date?
I oversaw our recruitment diversity efforts which resulted in us achieving national certification for being an equal opportunities employer.
I also managed the production of our 2015 annual report which involved working very closely with a number of stakeholders from inside and outside the business including finance, Investor Relations, marketing, communications, group CEO's and the design agency we used.
What do you find are the most rewarding elements of your job?
For me, one of the most rewarding parts of working at Admiral has always been the people. There are so many intelligent, enthusiastic, motivated people here and this really gives you a buzz.
I really enjoy challenging myself against my peers, sharing ideas, as well as learning about people's stories.
The other part of my job that I find particularly rewarding is Admiral's culture of innovation. Admiral encourages you to challenge the status quo and question how can we improve the way we do things?
This culture really suits my personality and I really enjoy looking for ways that Admiral can continue to deliver an excellent service to its customers.
Are there any benefits which you feel set Admiral out as an employer?
The share scheme is of course the obvious one. Knowing that a significant part of your remuneration is linked to the performance of the company is a great motivator, however this brings staff closer together as you are all working towards a common goal.
The share scheme also provides you with a chunk of money that would otherwise be absorbed in your salary and lets you do some really special things, such as put the money towards a deposit on a house or use it to go on holiday.
The other benefits that I believe set Admiral apart are the free fruit – although a simple thing, this is a great gesture and is a great way that Admiral promotes a healthy lifestyle.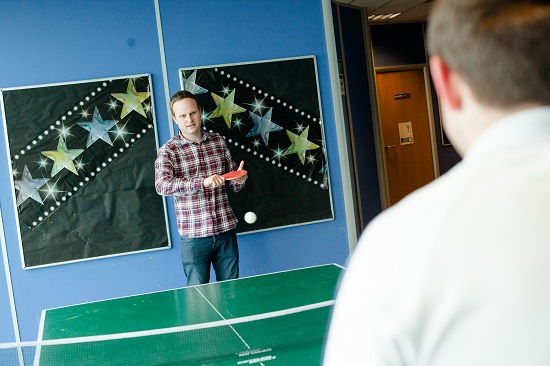 We also have a Ministry of Fun which is responsible for organising fun activities each month. While we take our work really seriously, it's great to have the opportunity to engage in fun activities too such as dress up days, quizzes and table football competitions.
Above and beyond all of this, my favourite benefit is the table tennis tables. There is no better way to break up a busy and sometimes stressful day, than to take 10 minutes away from your desk for a quick game of table tennis!
Admiral is now recruiting for a range of exciting careers in Swansea and Cardiff.
Click here and apply to join us today.