Rewarding roles for motivated self starters - Join us in Newport today!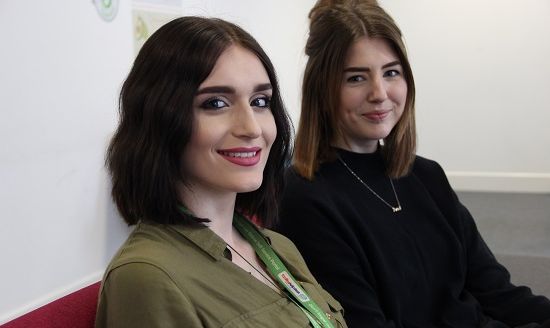 Career progression and earning incentives go hand in hand with rewarding roles at Admiral according to our senior staff.
We are now looking for self-motivated, dynamic and driven staff to join us in our rapidly expanding Renewals department in Newport which recently celebrated a year in the city.
Elizabeth Penny (pictured above left) joined us in August last year after graduating in Filmmaking and Creative Media and was recently promoted to a senior role.
She said: "I didn't see myself working in an office after running around muddy film sets all day, it was when I started here that I realised what I had been missing.
"You can really progress, it is not about how long you've been here or how old you are, it's about how hard you work.
"That's what attracted me to Admiral and to Renewals in particular."
Elizabeth added: "Renewals is just growing so quickly and performance is brilliant considering we are such a new site.
"Being a senior is about being a motivator for a team, they have the responsibility of driving performance, keeping team spirit up and coaching and training others as well."
Fashion graduate Laura Watkins also had designs on progression when she joined Admiral in August last year.
Laura joined our Renewals team in Newport and said the department offers real opportunity for career development.
After exactly a year with Admiral she said: "If progression is something you have in mind, this is the department to come to.
"I started as a call handler in Renewals and after nine months I had the opportunity to go on a development course to progress into a senior role."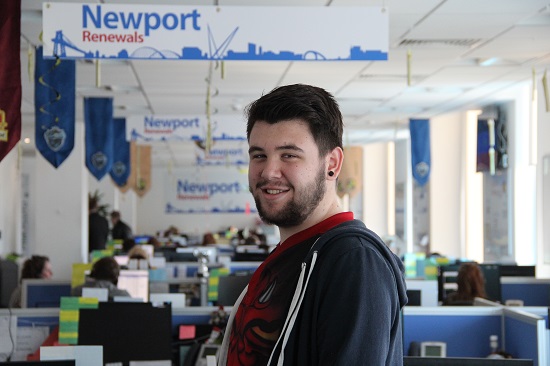 Jack Newman (pictured above) joined our Renewals department in Newport after working in retail and said incentives he has earned have allowed him to move out of home, pay for driving lessons and book a holiday with his family.
Jack said: "It's like a family here, no matter where you come from or what skills you have you are treated the same and you are rewarded for your hard work."
Newport Renewals Operations Manager Mathew Davies said: "We are looking for friendly, self-motivated individuals who enjoy working as part of a team."
If you have a passion for progression why not apply to join our Renewals team in Newport today.
Click here for our latest vacancies.